Is it normal for gums to bleed when brushing teeth?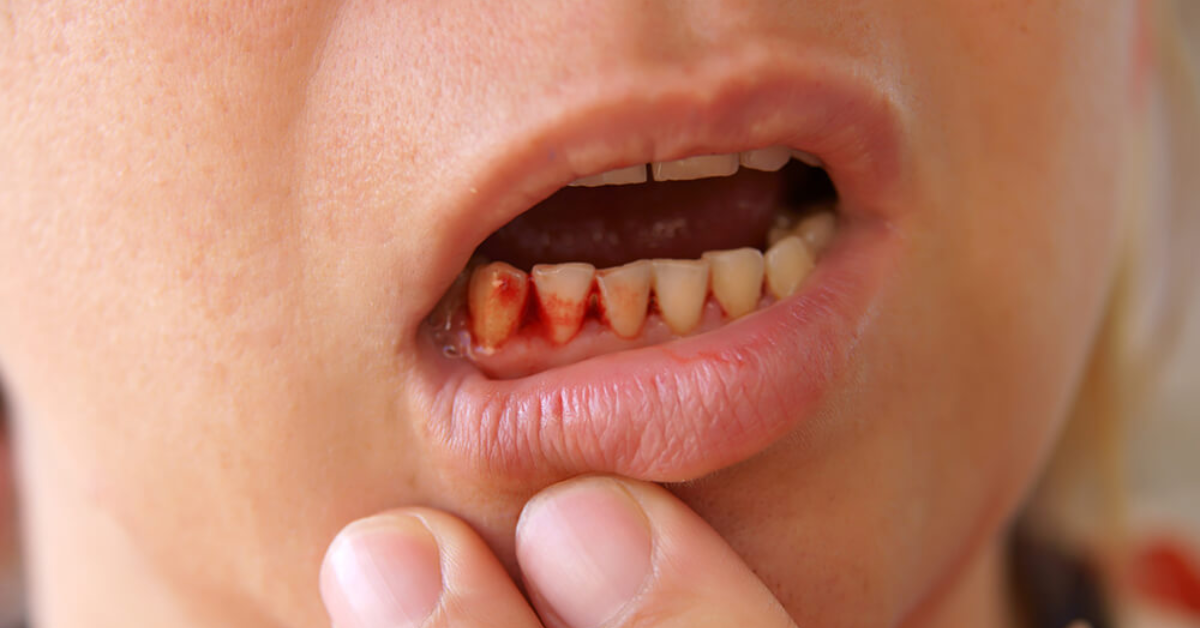 How To Stop Gums From Bleeding When Brushing Teeth?
One of the most common dental problems is gum bleeding. This problem can be caused by various factors, including oral health problems, missing teeth, and tooth decay. In this blog post, we'll be discussing how to stop gums from bleeding when brushing teeth. We'll also cover the causes of gum bleeding, how to floss and brush teeth to prevent it, and some valuable tips on how to stop gum bleeding when brushing teeth. Thank you for reading!
Causes of gum bleeding
If you're experiencing gum bleeding, it can be challenging to identify the cause. However, you can do a few things to reduce the risk and improve your oral health. For example, dental work that's too dry or too hot can cause gums to bleed. Additionally, Sebaceous gland hypertrophy (a buildup of oil on your skin) can lead to bleeding gums. Therefore, if you're experiencing a lot of gum bleeding, it's essential to identify and address the cause. One way to do this is to apply an oral hygiene gel or paste before brushing. This will help reduce friction and promote healthy gums. Also, brush all around each tooth and use a soft-bristled toothbrush. Finally, pay attention to how you're brushing - brush correctly to avoid gum bleeding.
The three leading causes of gum bleeding.
There are three leading causes of gum bleeding: plaque, fractures, and tooth decay. Plaque is caused by bacteria that form a sticky film on teeth surfaces. This buildup can lead to fractures as the tooth's roots slip out of the socket. And finally, tooth decay can cause gum bleeding because sugar and acids from food turn into calcium and phosphate.
How do you stop gums from bleeding when brushing teeth?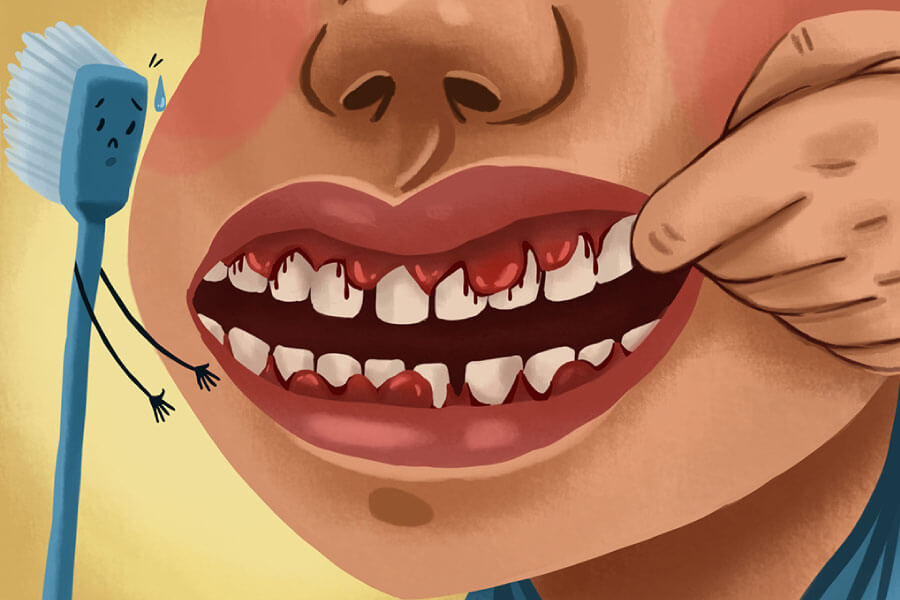 A healthy oral hygiene routine is essential for preventing gum bleeding. If you're ever unfortunate enough to experience gum bleeding, here are some simple tips that can help: Start by using toothpaste that contains fluoride. This will help reduce the risk of tooth decay and gum disease. Additionally, regular flossing can help remove food debris and plaque between teeth and gums. If bleeding occasionally occurs, speak with your dentist about other options, like custom-made gums or retainers. The best way to stop gum bleeding is to practice good oral hygiene daily. By following these simple tips, you'll be on your way to healthy gums and a healthy smile!
How to Reduce the Risk of Bleeding Gums
Bleeding gums can be a nuisance, but there are ways to reduce their risk. Here are four tips: - Use a soft-bristled toothbrush and avoid using stiff bristles. This will help to prevent damage to the gums and reduce bleeding during brushing. - Apply ice or a cold pack to the gums before bedtime for 20 minutes. Doing this will help reduce swelling and bleeding in the morning. - Always brush your teeth vigorously for two minutes at least, as this will remove more plaque and particles from between teeth that may cause gum irritation or even bleed later on. - Finally, rinse mouth well after brushing with cold water to reduce inflammation and potential bleeding further
Flossing and brushing teeth
Like most people, you probably brush your teeth twice daily - morning and night. But did you know that flossing and brushing teeth together are just as important? Not only does it help clean your teeth and gums, but it also helps break up dental plaque and bacteria. And if bleeding occurs, don't worry! Use a cold compress or rinse warm water to stop the bleeding quickly. Aim for at least two minutes of brushing time - that's about the length of one song on your favorite music streaming service! Keep your gums healthy, and flossing and brushing your teeth together will help you achieve excellent oral health.
The importance of brushing after eating
Brushing your teeth after every meal is always important, especially if you eat fibrous foods. This prevents plaque and tartar from forming on teeth, reducing the risk of tooth decay and gum disease. Flossing also ensures that any food particles that are stuck between your teeth are removed.
How often should you floss?
Flossing is essential to oral care, and it's especially crucial for people who brush with toothpaste. Not flossing can lead to plaque buildup and dental problems down the line. To ensure you get the most out of your brushing routine, use a soft-bristled toothbrush and fluoride toothpaste. If your gums start to bleed during or after brushing - even if you're using fluoride toothpaste - stop touching immediately! See your dentist so they can check why that might be happening and advise you on how to fix it. Aim to brush two times per day for two minutes each time. Finally, ensure you floss at least once a day - even if you're using fluoride toothpaste!
Home remedies to stop gums from bleeding when brushing teeth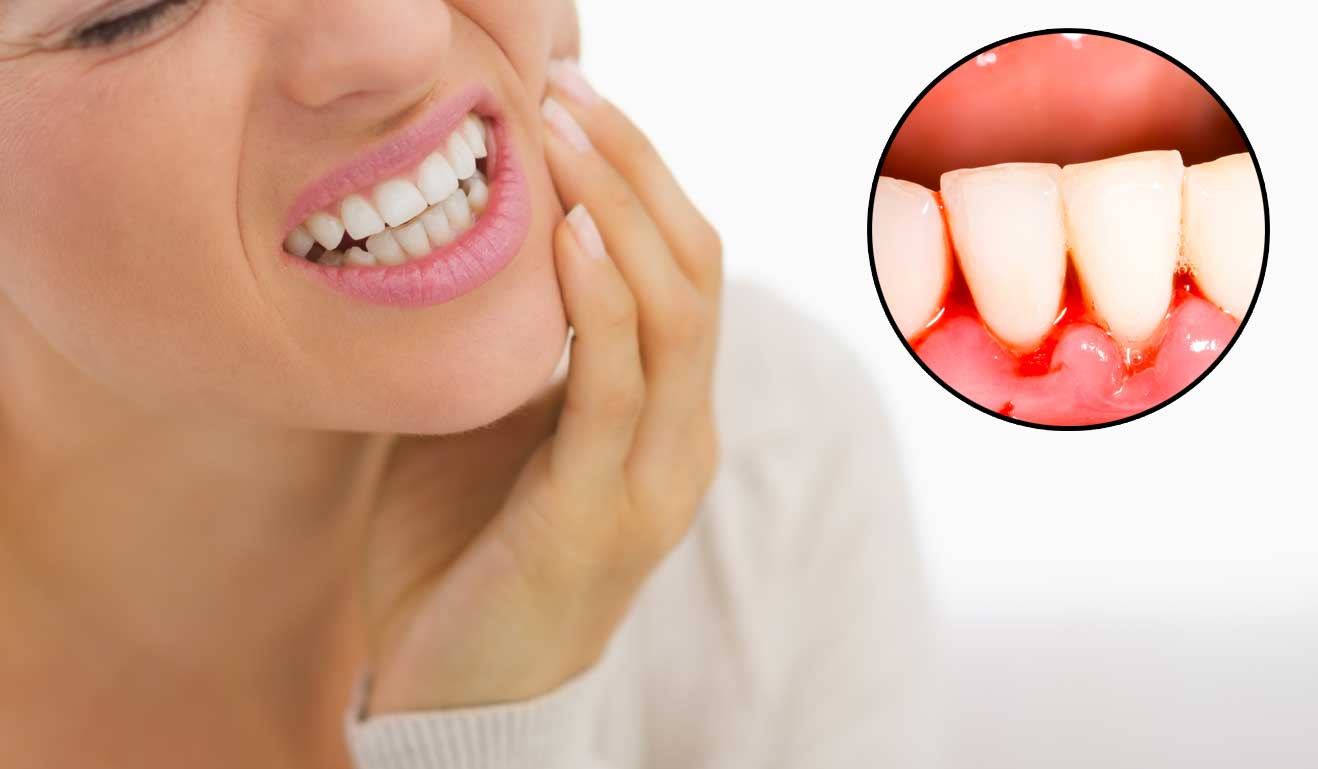 No matter how often you brush your teeth, gums will always bleed. But there are a few easy home remedies you can try to stop the bleeding and keep your teeth healthy and clean. First and foremost, gargle with warm water and sugar for one minute twice a day. Next, apply ice to the affected area for 30 minutes every day for two weeks. Next, if gums still bleed, swish a teaspoon of baking soda in each glass of water before swallowing it twice daily. And finally, try using a saltwater rinse to stop gums from bleeding when brushing teeth. Mix two teaspoons of salt with enough water to make a thick solution, and rinse your teeth. This will help to stop the bleeding and keep your teeth healthy!
Using a Dentist- Recommended Solution
Bleeding gums can be a nuisance, but don't worry - there's a simple solution. Chlorhexidine mouthwash is a dentist-recommended oral hygiene product that can help stop the bleeding and improve your dental hygiene simultaneously. To use chlorhexidine mouthwash correctly, wet your toothbrush in the solution and then brush in circular motions to remove any plaque and food particles from around your teeth and gums. Once you're done brushing, rinse off your toothbrush with water before using it to clean up any spills or accidental drools. Next, to apply chlorhexinelli mouthwash, moisten a cotton ball with chlorhexidine mouthwash and insert it into the gum gap until the bleeding has stopped. Repeat every few minutes until the bleeding has subsided; this procedure should last about 10 minutes.
Saltwater Rinse
Saltwater rinse is the best way to stop gums from bleeding when brushing teeth. Swish salt water in your mouth for two minutes before brushing your teeth, and rinse with warm water afterward to cool and soothe your gums.
Brushing with a Soft Bristle Toothbrush
When it comes to oral hygiene, using the right toothbrush is essential. A soft-bristled toothbrush is best for brushing your teeth gently and consistently. Ensure that the bristles are not too hard, hurting your gums. Start by brushing each tooth in a circular motion and then move down towards the gum line. Be careful not to touch your teeth' edges too close - you may end up damaging them instead! Spit out any suds that form from the brushing process - these will help reduce the risk of gum bleeding.
Treatment options for gums that keep bleeding when brushing teeth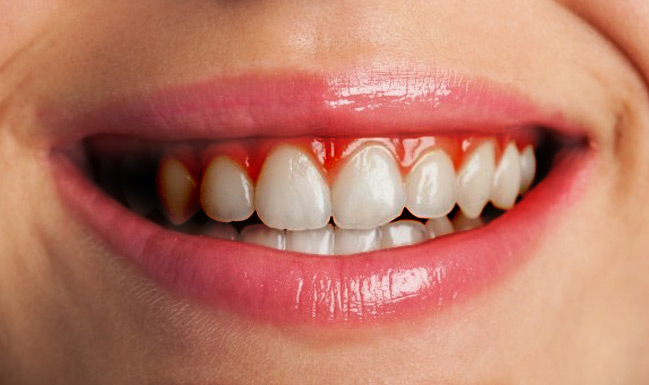 If your gums keep bleeding when brushing your teeth, there may be a solution. Keep track of how you're doing and make necessary changes, so your gums don't bleed during tooth brushing! Some people may need to see a dentist to fix the issue permanently, but a few treatment options are available. If medication or braces are not an option, try using a mouth rinse or oral irrigator. Additionally, some people find relief from using dental floss or a wire brush to brush their teeth. If none of these options work for you, speak to your dentist about your situation. In the meantime, keep brushing your teeth and flossing, as your life depends on it!
See your dentist
It is always a good idea to visit your dentist regularly. Not only will it help keep your teeth healthy, but you may also find relief from minor dental problems such as a toothache or bleeding gums. There are various treatment options available - including root canal and dental surgery. However, if the bleeding is severe, see a dentist immediately for the best chances of successful treatment. In addition, it's essential to brush your teeth properly using an oral hygiene product that matches your individual needs and brushing technique.
Suck on an ice cube for a few minutes
Bleeding gums can be a frustrating experience; in some cases, it can even seem like the dentist is the only solution. However, don't worry - there are various treatments that you can try at home. One of the most common methods is to suck on an ice cube for a few minutes, which numbs the area and helps stop or reduce bleeding. You should also consult your dentist if bleeding doesn't cease after using these home remedies for some time. If decay or gum disease is suspected as one of the causes behind your toothache, then professional dental care may be required to fix it permanently.
Rinse the teeth and gums with warm water and toothpaste
If you're experiencing a toothache, gingivitis, or bleeding from the teeth and gums, follow these instructions to relieve your symptoms. 1. Swish warm water in your mouth for two minutes. 2. Spit out the water and brush your teeth with a pea-sized amount of toothpaste on a toothbrush (or use an oral irrigator). 3. Gently massage the gums for one minute with toothpaste before brushing them again.
Check to see if you are brushing too hard.
Brushing teeth is essential for good oral hygiene, but it's not always easy to achieve the right level of dentist-recommended care. Here are four key points you need to remember: 1. Rinse your mouth thoroughly after brushing - make sure all traces of toothpaste and saliva are removed. 2. Choose the correct treatment option - various options, such as dental flossing or using an oral surgeon (for more severe problems). 3. Handle bristles carefully - if your brush feels too hard, you're scrubbing away at your gums instead of cleaning your teeth properly! Switch to a softer toothbrush if this happens. 4 Finally, be patient - it may take some time before seeing improvements in gum health due to better oral hygiene habits
Conclusion
Did you know that gums can bleed when you brush your teeth? There is usually a solution, whether the gum bleeding is minor or significant. This blog will discuss the different methods you can use to stop gums from bleeding when brushing your teeth. From flossing to using a toothbrush with soft bristles, we have everything you need to stop gums from bleeding. Read through the blog and apply the tips to your daily dental hygiene routine.